Ghosts
Jon Izzard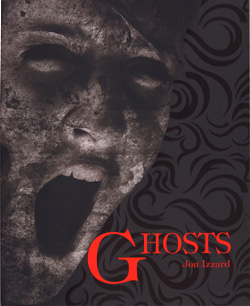 192 pages paperback
Colour illustrations
235 x 197 x 19mm
September 2010
Spruce


Language



American English



First published as a companion volume to Werewolves and Vampires, this book provides an accessible introduction to ghosts in history, myth, and popular culture.

Although much of the history of the study of ghosts is necessarily similar to accounts given in other books offering an overview of this fascinating subject, it is hoped that even the avid reader will find the previously unpublished stories of interest. These include...


the poltergeist at the George Inn, Blackawton, Devon
a nurse who tucks people into bed at Craig-y-nos Castle, Wales
ghostly soldiers at Slapton Sands, Devon
the ghostly dog that appeared so real it fooled a paranormal investigator near Torbay
a poltergeist at Colquhonnie Hotel, Scotland
the crisis apparition of a man visiting his eighteen-year-old niece
the arrival apparition (or vardoger) of a father visiting his child
and the beautiful genius loci at the chapel of St Clether, Cornwall.


The author presents information, not his own opinions, leaving it to the reader to make up their own mind about the causes of the many types of paranormal experiences described in this book. Although it has been edited to appeal to younger readers, and the first-edition cover suggests a rather sensationalist approach, the text actually presents details of some challenging issues confronting the modern parapsychologist.



Contents include...
---
Text & design &copy Ken & Joules Taylor 2010 - 2013
Book illustrations courtesy of Spruce