Haunted Bristol
Sue Le'Queux
Ken Taylor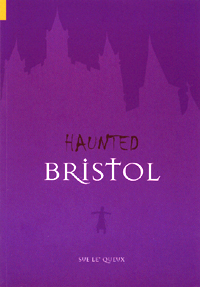 Published by Tempus Publishing (The History Press)
Published September 2004
235 x 163 Paperback
Illustrated (b&w)
96 pages
Collection of ghost stories from Bristol, UK
* ** Visit Brislington Ghosts for more information on local hauntings ** *

"The Dead don't die. They look on and help." (D H Lawrence) That is how Sue sums up her position with regard to the spirits of the departed, and she offers some of her own paranormal experiences in the Introduction to this collection of stories about Bristol and the suburbs.

Ken Taylor's input regards the haunting of the The Black Castle (a public house at St. Philips Causeway, Brislington) by two separate ghosts: a young girl, and a nun. Spanning ten years of familiarity with the pub, Ken's research provides quotations and anecdotes from several mangers and others, whose experiences are detailed.

The nun is the most frequently encountered ghost although she is generally felt rather than seen, although she does also allegedly exhibit poltergeist tendencies. Her abode is said to be the chapel at the top of the grandest tower in the 18th century complex.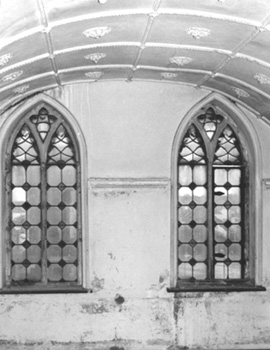 There are seven chapters in this volume, and the third "Surrounding the Old City" contains Ken's contribution on pages 59 to 61. Please note however that although Haunted Bristol is heavily illustrated with photographs old and new, the above photographs of The Black Castle do not appear in the book.

Sue refers to a book Ken was writing, and which is now published - an anthology of ghost stories devoted to Brislington, a suburb to the southeast of Bristol once reckoned as the prettiest village in Somerset. She is correct in saying it has taken over ten years to compile information on the invisible inhabitants of this community (this research is the source of the above photographs). For further information see Brislington Ghosts and Mysteries.

---
Text and design &copy 2004-2013 Ken Taylor
Black Castle photographs &copy 1993 - 1995 Ken Taylor